One of the biggest mistakes made when buying gifts, is to choose something which simply can't be used without the addition of another product like for example, a remote-control car without batteries or a colouring book without pens. Jewellery related gifts are no exception and to help prevent the worst from happening, we have put together a list of perfect gift partners to relieve some of the stress from your shopping.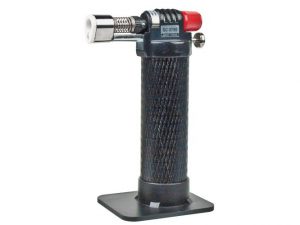 +
Hand Torch, (999 955) and Butane Lighter Fuel 300ml Un1950, (999 958)
In the simplest of terms, a blow torch will not work without fuel so do not buy one without the other.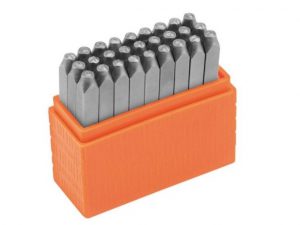 +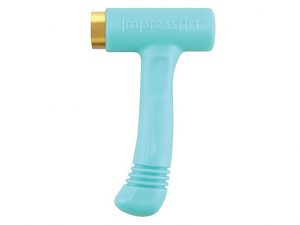 Impressart Basic Uppercase Letter Stamp Set 1.5mm, (999 IA61) and Impressart Ergo-angle® Metal Stamping Hammer 1lb, (999 IA98)
If you are buying a gift for someone new to stamping, the punches (irrespective of design), need to be purchased alongside a hammer, which is what inflicts the force to produce the impression. It is possible to use a basic, household hammer, however, Impressart Ergo-angle Stamping Hammer has been specifically designed for the job. The brass end gives a soft blow which minimises bounce and the short handle provides perfect positioning and comfort to produce optimum results. In short, your stampings will be deeper and crisper if you use the correct tools for the job.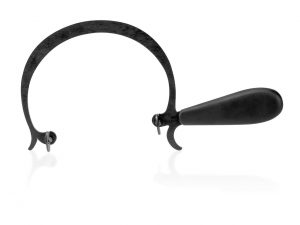 +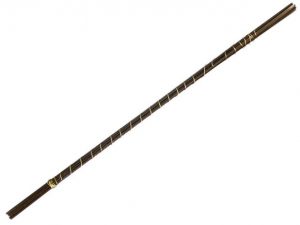 Greenlion Jewellers Saw Frame, (997 3322) and Vallorbe Glardon Saw Blades Grade 2/0, Bundle Of 12, (972 060)
It's no good buying someone (or yourself) a beautiful, new saw frame without also buying the blades that actually do the cutting, so make sure you add a bundle or two to your order. If in doubt, 2/0 is our medium and best-selling size and therefore good place to start, but we also offer selection packs which contain a range of different sizes should that be more suitable.
+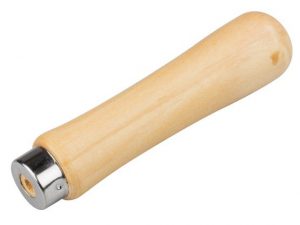 Vallorbe 6″/150mm Half Round File, Slim, Cut 2, (999 422) and Wooden File Handle, (999 488)
A new file is a lovely gift and a real treat if you have been using the same one for many years, but you cannot use it without an additional handle. Be sure to tackle this potential issue head on by simply adding a handle or two to your order to prevent any subsequent disappointment.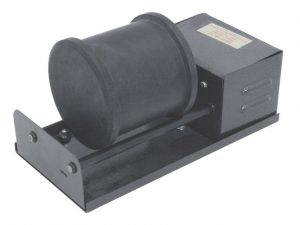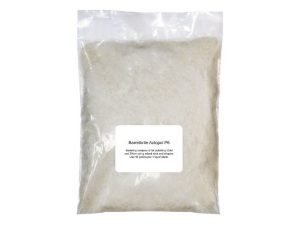 +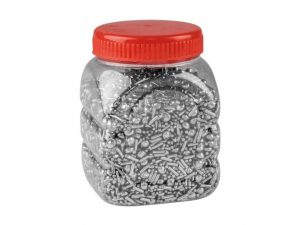 Evans Single Barrelling Unit Including One Rubber Lidded Barrel, (999 001), Actopol Barrelbrite Compound P6 1kg, (998 001P) and Stainless-Steel Mix Shot 1kg, (998 003G)
My final gift suggestion comes as a trio as you will need all three components to make it work. A barrel polisher makes a fabulous Christmas gift for any aspiring jeweller; cutting down on hands-on polishing time, plus the ability to accommodate multiple pieces in each session, makes this a great tool for any busy workshop. But you will need both soap (barrelbrite) and steel shot to complete the kit. This particular shot contains mixed steel shapes so it's a great multi-purpose choice, which will be ideally suited for detailed work. This is a superb gift that will make you very, very popular with whomever is the lucky recipient!
Check out our GIFT FINDER to find out more about the gifts that we currently have, it contains stocking fillers under £50, top gifts under £150 and workshop treats over £150
Written by Joanna Varney
Joanna has worked in and around the jewellery industry for well over 20 years. She has designed and created her own pieces as a designer maker, as well as working in jewellery retail on a much larger scale, producing designs and NPD for some of the UK's largest high street retailers
The post Great Gift Partners appeared first on The Bench.