As we move towards the close of another year, it is a good time to take stock and reflect on what has gone before. In our business that means taking a little time to do some analysis of some of the new products introduced throughout the course of the year.
Like so many others, this year has been busy in terms of new tools. With brands such as Foredom, Durston and Orangemonkie all bringing us new, innovative products to make life easier, allowing us to work more efficiently and effectively.
Foredom, (leaders in flexishaft technology) have expanded their range to include wood carving kits and improved micromotor kits, (to name just a couple), which offer us more precision and control at high speeds and they are proving to be a hit with customers.
"Top class product, love it" 30 September 2019 by Colin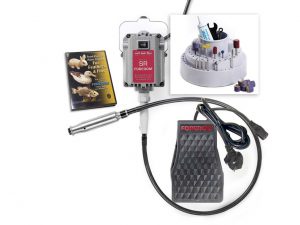 Foredom Pendant Motor SR Wood Carving Kit – 999 FD67
Many Foredom products are without a doubt, investment purchases but will help to take your work to another level in terms of finishing, or even in a new direction altogether, so they are well worth it.
Durston have broadened their range dramatically this year and now offer everything from triblets and formers to ultrasonics and chairs! They have come a long way since their inception 50 years ago when they built themselves a worldwide reputation for quality rolling mills. Today, they are fulfilling the needs of the jeweller at every level providing us with the basics (benches and aprons) as well as the larger pieces, all carrying their trademark quality. It's great to see the Durston range grow so much this year and is a sign of the confidence that we as suppliers and you as customers have in it.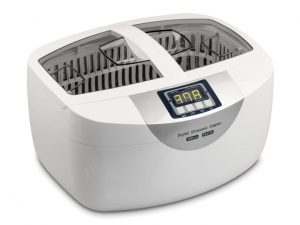 Durston Ultrasonic Eco 2.5 Litre – 999 7223
One of the most innovative and exciting new ranges we have brought to you this year has been Orangemonkie, which creates affordable photography props and backdrops to help transform your photos from amateur to pure professional. Their focus is lighting, staging and their unique approach has resulted in some brilliant and accessible products. Ideal for the designer/maker looking to improve their online presence and overall presentation without the need for a paid professional.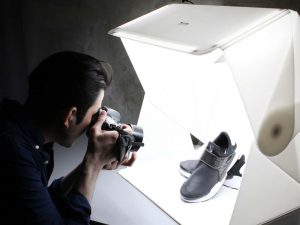 Orangemonkie Foldio 3 Photography Studio Box Large – 997 1217
Most notably, the range of collapsible Photography Studio boxes help to alleviate some of the pain of getting the perfect pictures. With built in lighting and seamless backdrops the hard work has been done for you, simply choose the size that is suitable for your needs, point and click, brilliant!
Forming and shaping are so central to the work of the jeweller/silversmith and 2019 has seen us expand our range of options quite markedly. Some of the new hot favourites have included our sets in both hardened tool steel but also nylon. Nylon is great for softer metals and is much less likely to mark material during the shaping process. Often sets containing a range of formers will open up new opportunities, encouraging the development of new sizes and shapes which would not have otherwise been considered, so they make a very useful addition to the workshop.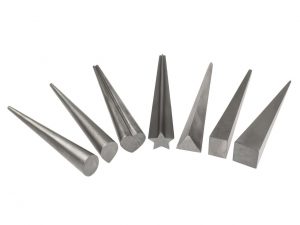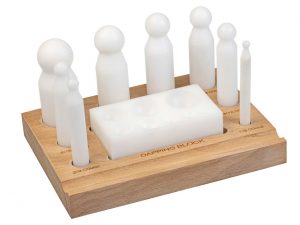 Large Design Shape Mandrels Set Of 7 – 999 6837 and Super Nylon Doming Punches and Dapping Block Set – 999 6838
It's not only the big things that we have expanded and improved this year, we are also always mindful of the little items (sawblades, burrs, polishing cloths etc) which all help to keep the workshop running smoothly.  Our range of round Busch, grinding burrs has been improved to offer more sizes and we have also introduced a huge new selection of finishing wheels from American manufacturer JoolTool.  They have teamed up with 3M to offer increased durability and consistency across the full range, so are well worth a try. They especially go well with their polishing and sharpening systems, which are compact, versatile and cut down what would normally take hours to minutes to complete.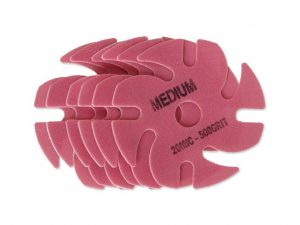 JoolTool 3M Trizact Abrasive Disc Pink 20 Micron Pack of 6 – 998 J045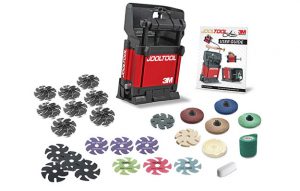 Browse the range of JoolTool items
Other notable new additions include, Chamois Buff Sticks (999 6841), Rubber Bench Mats (999 6826) and Kevlar Heat Resistant Gloves (999 7232); glamourous… no, but practical? Very much so! And all carefully selected with our customer needs in mind. In fact, all of our new tools, (some 229 to be precise), have never been more customer focused as we aim to help and improve working techniques by bringing you better products.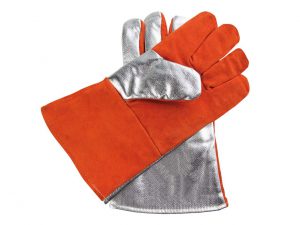 Kevlar Heat Resistant Gloves – 999 7232
So, we can raise a glass to 2019 and all that it has brought forth in terms of new product development and look forward to the delights that are undoubtedly in store for 2020.
Written by Joanna Varney
Joanna has worked in and around the jewellery industry for well over 20 years. She has designed and created her own pieces as a designer maker, as well as working in jewellery retail on a much larger scale, producing designs and NPD for some of the UK's largest high street retailers
The post The Cooksongold Review of 2019 appeared first on The Bench.